Champions League: Defending champion Liverpool travels to Atletico, Dortmund hosts PSG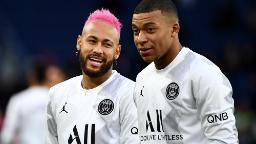 Get some Atletico Madrid and Liverpool fans together in the same bar and it won't take long before the conversation turns to Fernando Torres.
The Spaniard, who retired in June after a stellar 18-year career, started out with Atletico, captaining the team as a teenager before Liverpool took him to the English Premier League in 2007.
While he helped Spain lift the World Cup in 2010 and the European Championship in 2008 and 2012, he wouldn't win a top-level club trophy until his January 2011 switch to Chelsea.
Nicknamed 'El Niño,' Torres was in Chelsea's 2012 Champions League-winning team, scoring a crucial goal in the semifinal win over Barcelona, and was also on target in the following year's Europa League final win against Benfica.
"Liverpool gave me a second home. I was 24, I left my team, my town, and I went there," said Torres in 2015.
"My memories there are just amazing. I have no words to thank them enough, and that's why I will always be a fan.
"Chelsea gave me all the trophies I have as a football player. I saw my kids growing up in London. So my heart is in both sides."
He played on loan for AC Milan while at Chelsea, before returning to Atletico and then ending his career with Japanese club Sagan Tosu.